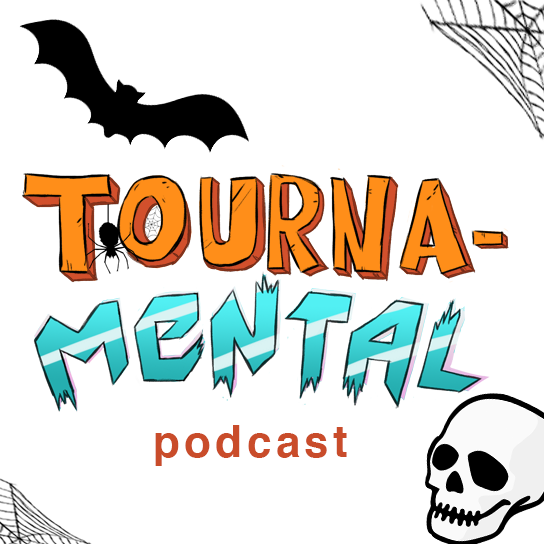 Get ready to boo your brains out! T-mental is back for a third and crazier season! All your favorite nonsense and all your favorite celebrity cameos. If you say "Tournamental" three times backwards in your bathroom, Richard Gere will appear in your mirror! I swear!
THIS EPISODE'S CHARACTERS:
Richard Gere's reflection. Seance Knowles. Punywise. Spook-kumber. Jessica Rabbit dressed as Debra from HR. The Bee HIV. Bridge B*tch. Trick-or-Treader Rabbit. 
THIS EPISODE'S SCENARIOS:
Who is better acclimatized to the following circle of hell?
Whose kin would you rather pump?
Who would you rather have haunt your butt?
THIS EPISODE'S SEXY SEGMENTS:
Moster massacre, mascarade, mascara
Is it boo or is it hoot?